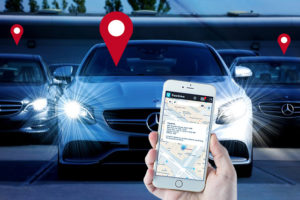 Take control of your logistics and enjoy peace-of-mind knowing where they are in real time, anywhere in Ghana. You can track your assets via satellite through the GSM mobile network.
Real-time minute-by-minute visibility on your vehicles.
Create a personalized geographical fence or barrier for your vehicles
Receive real-time alerts via SMS and email on vehicle locations and movements.
Track as many vehicles as you wish ranging from one (1) to hundreds at a time.
Generate historic reports on vehicle movements and routes for use in your business operational planning.